We help growing businesses attract devoted customers with charismatic visual assets throughout the customer's journey. We offer quick turn-around and genuine interest in your business and your clients.

We know that true charisma comes from a combination of competence and warmth, and we'll help you showcase both. We believe kindness is the best way of doing business.
you deserve the vip treatment
Let's face it, we can't be all things to all people.
You might be an amazing service provider or coach. Or you might have the best membership program, product line or course.
But you might not know a thing about image resolution or email campaigns.
That's where I come in. I'm your partner and guide through the world of visual marketing and online design.
What are the most common sales funnels? I can tell you.
What file format should that lead magnet be in? I've got you.
What's the difference between a domain name and hosting? I'm your girl.
You don't need to worry about those things because I'll take care of it all, quickly and efficiently. And you can go on being the best at that amazing thing you do.
Using VIP Design Days, you'll know exactly how much you're spending and how long your project will take. No sticker shock here! You'll book me by the day and I'll accomplish as much as possible by completely focusing my time, energy, and years of expertise into your project. If you decide you need more done, you can simply book another day.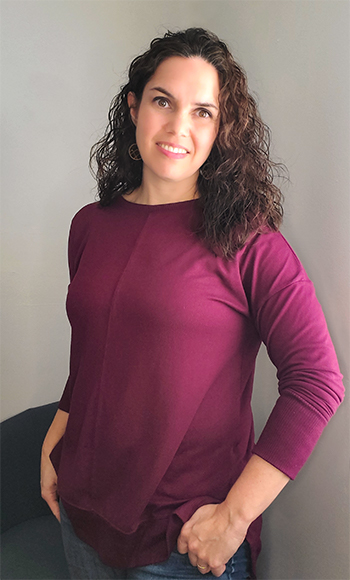 Charisma Graphics helps businesses attract devoted customers with strategic design for web-based marketing campaigns, including funnels, launches, and websites.
I want to help you build charisma for your business through great visuals and seamless customer experiences. In the very busy and competitive world of online marketing, your visuals make you look either professional or amateur, trustworthy or unreliable. Don't send the wrong message!
I know you don't have time to baby-sit a designer, or sort through countless revisions. That's why I am a self-starter, completely interested in your success, and I listen to what you want before we begin.
My VIP process creates fast, quality work you can depend on.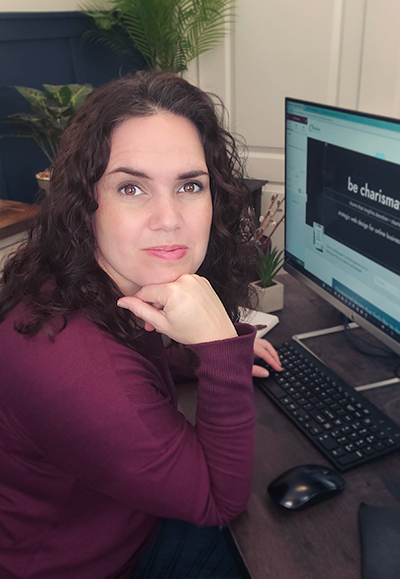 I've been designing for businesses for the past 20 years.  I specialize in working with WordPress, Elementor, and Adobe Creative Suite.
I enjoy listening to business podcasts, cooking new recipes I find on Pinterest (especially dessert), and spending time with family.
I love coming up with new, inspiring ideas and getting excited about the possibilities. And I love helping people turn their ideas into reality. It's truly amazing how good design & planning can bring a dream to life.
Do you have a really great idea that you'd like to breathe life into?
Misty is intuitive, artistic and technical; the perfect combination for a graphic designer! She is a great listener which makes it easy to convey my ideas to her. I really feel that Misty wants my business to succeed. I love working with her and will continue to work with her as my business grows.
For over thirteen years Misty has produced the graphics, websites, marketing text, brochures for Benson Energy, the All Season Control Cover, and numerous stand alone projects for trade shows. She has the uncanny ability to take my raw ideas and produce compelling text and graphics to complete and amplify what it was that I was trying to convey. I am truly awestruck, and deeply grateful to have her as an integral element of my business and personal endeavors.
Misty and Charisma Graphics are amazing! Very clean, functional and beautifully designed websites that get noticed. Also very responsive and gets things done when they're scheduled to be completed. I would highly recommend her to anyone! We will definitely be using her services again in the future.